How to travel easily with a lot of items in car?
Getting tired of always losing stuff under your seats? Would you like to retain trash free, wonderful, and organized back seats?
worry no more! Backseat Car Organizer has 9 pockets ideal for storing a whole lot of stuff perfect for your kids' toys, gadgets, water bottles, notebook, pencils, foods, and even some of your light utensils.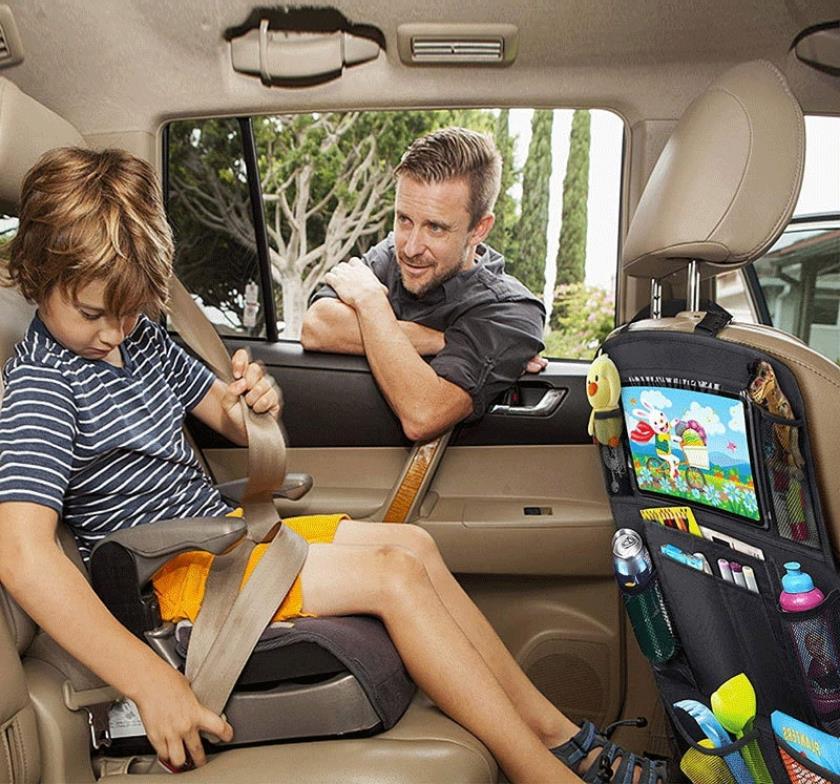 Best vehicle organizer and storage: easy multi-pocket storage for children's toys, water bottles, foods, drinks, books, wallets, magazines, etc.
Durable material: made of high-grade Non-Woven fabric material good for durability and comfort
Back seat protector: Protect your seats from wearing out by preventing scratches, dirty footprints, stains, and so on.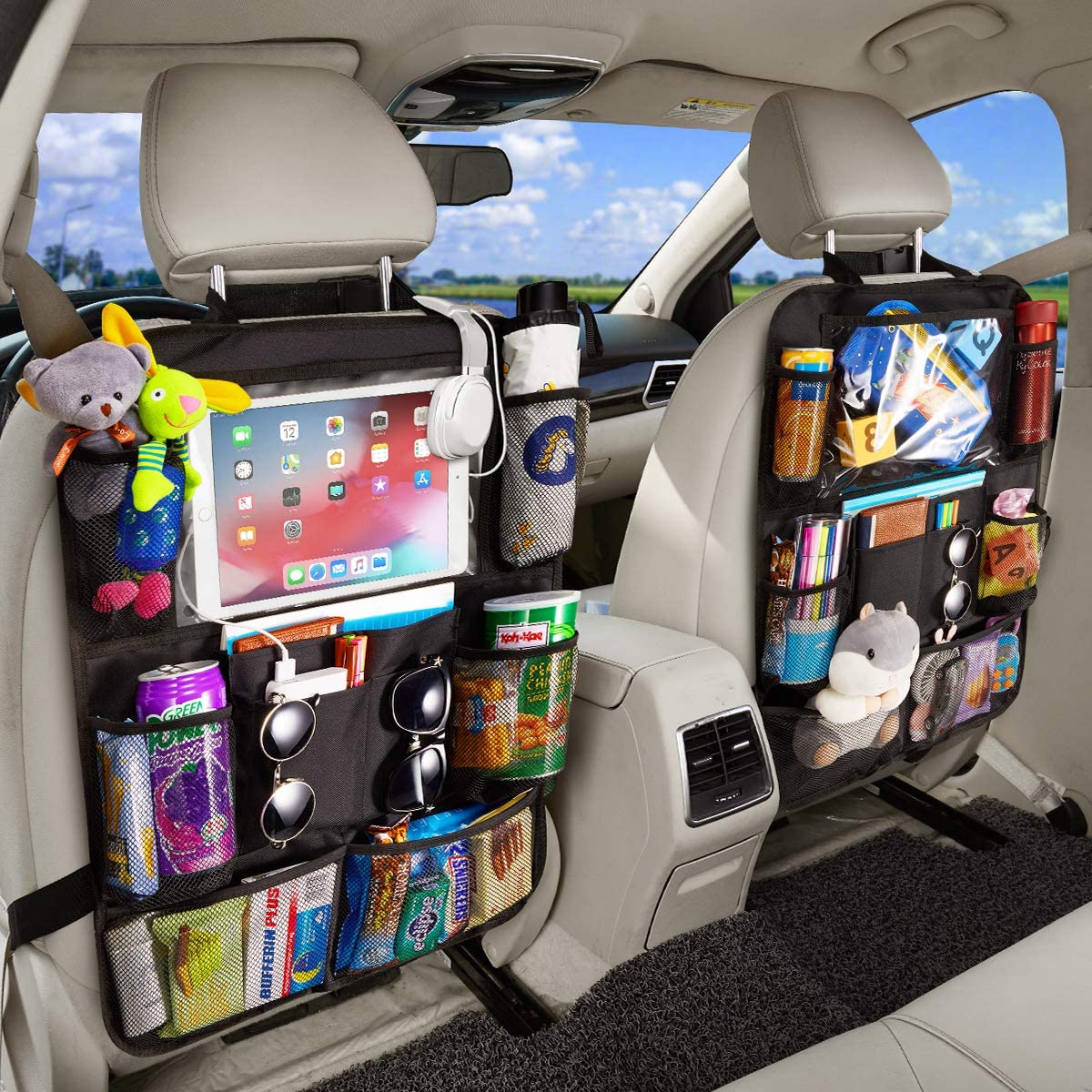 Foldable design:
designed to be foldable, allowing you to pack and transfer it anywhere you want it to be. It significantly fits almost all car types and models.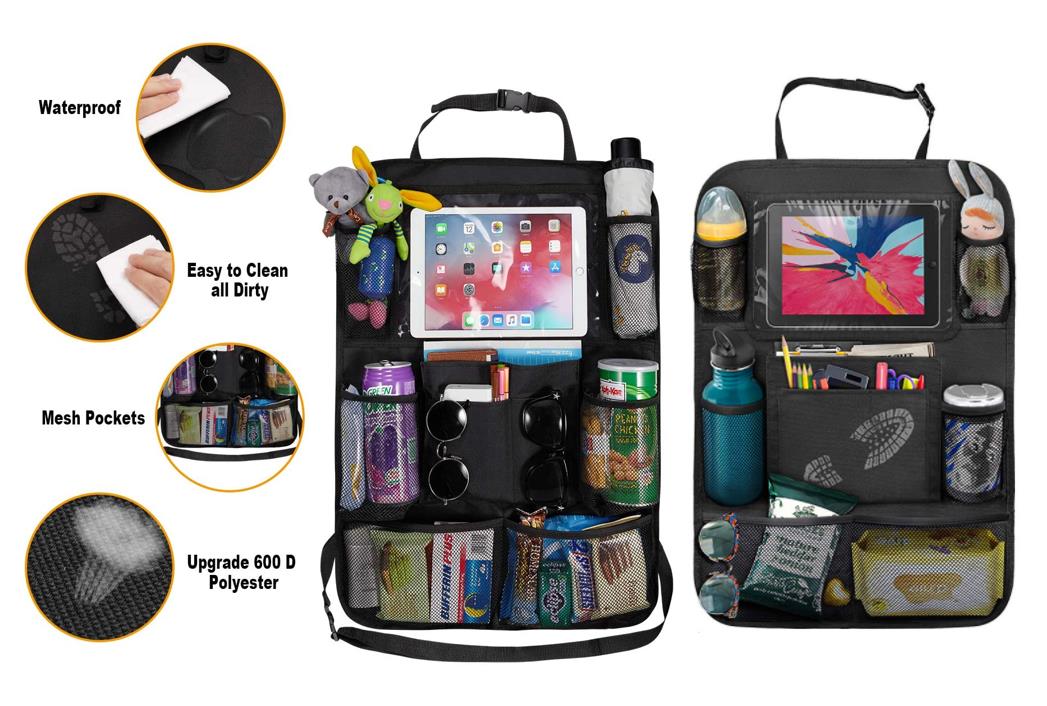 Made of high-quality non-woven fabric, leaving the back of your car seat scratch-free and tidy-looking.
Size: 24.4 x 17.3 inch 
9 pockets, good for tumblers, tablet, magazines, etc.
Can hold up to 3.5 kg of your commodity